A key feature of the highly innovative cleaning chemicals for stone, decking and cladding cleaning in our range is the cutting edge safety for both cleaner personnel, run-off, and the environment.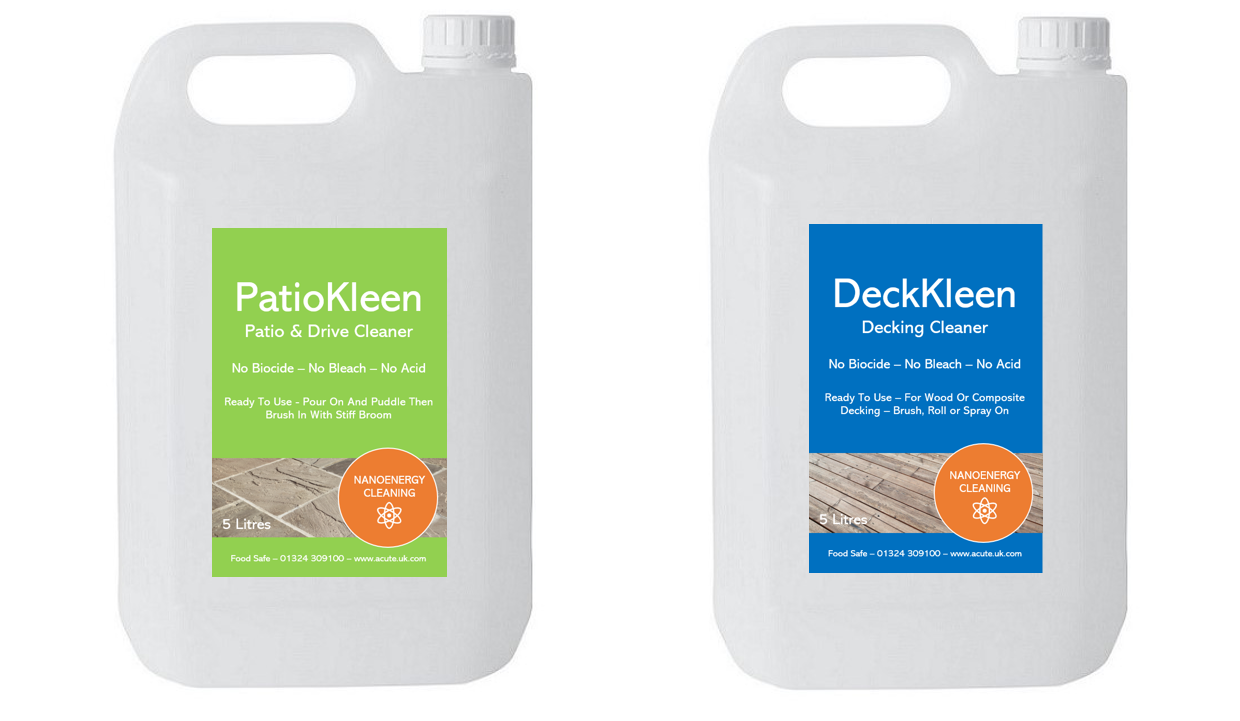 Certified food safe by Camden BRI, the all-natural BuildKleen, RoofKleen, BoatKleen and other chemicals are not toxic or hazardous to inhale as well as being odourless with operators needing no googles, masks, or gloves.
Marine Algae Cleaner SDS Sheet
You can download the safety datasheets here and please contact us for more information and samples to try.
Emergency contact number: +44 1324 309 100
Email address: info@acute.uk.com