Eco-Friendly Tile Cleaner
TileKleen uses nano energy to do the work for you and removes tough dirt and staining while being an eco-friendly tile cleaner as it contains no caustic chemicals, acids, sodium hypochlorite or biocides.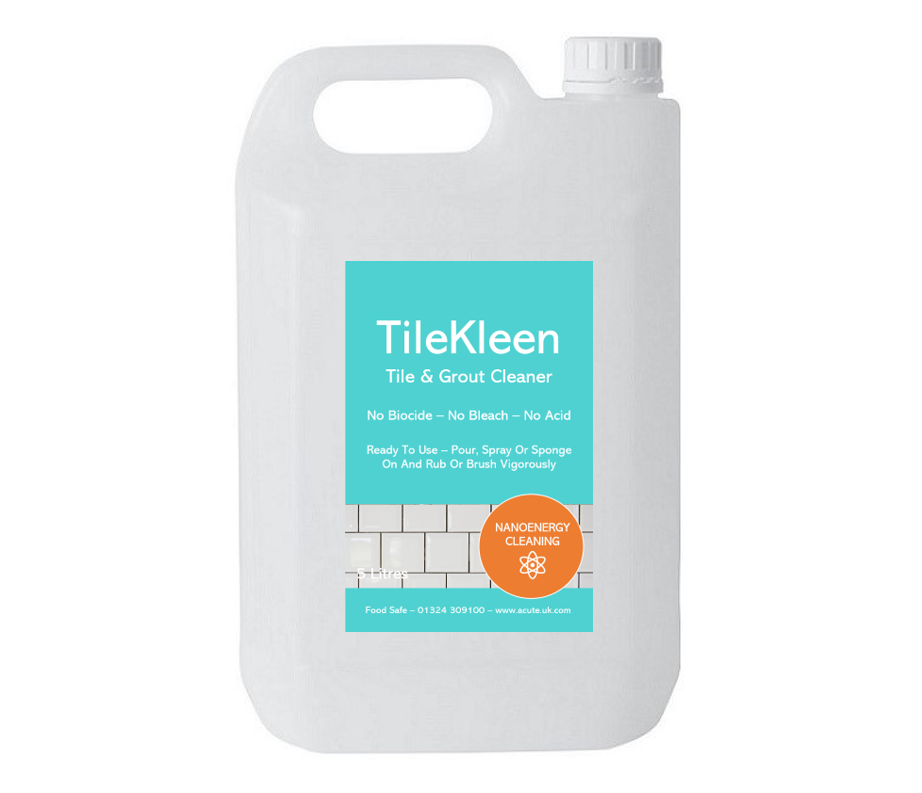 The nano energy particles act to get underneath the algae and dirt by breaking the surface tension to lift off dirt for removal rather than the more typical process of cleaning chemicals which is to kill mould or algae. The product is safe for aquatic environments and harmless to humans and pets.
An environmentally friendly and innovative cleaner that is non-hazardous and non-toxic, we believe TileKleen is great value and helps to inhibit regrowth of microorganisms.
Can also be used on paving slabs, driveways or decking to clean grime and algae as well as all ceramic, terracotta, and natural stone tiles.

Supplied in 5 litre containers and at ready to use dilution for maximum convenience, apply to walls and tiled floors generously and agitate with a stiff brush; wait half an hour before washing off.