Hull Cleaning – IMOHQ Video On Problems With Biofouling:
The global shipping industry is a source of huge wealth and critical to sustaining our standard of living and moving goods around the planet but there are problems with the movement of species from say the Mediterranean to the Indo-Pacific region or just within regional areas that threaten oceanic health and bio-diversity – check out this video from the UN's IMOHQ department to learn more:
Before And After – Slabs Cleaned With PatioKleen: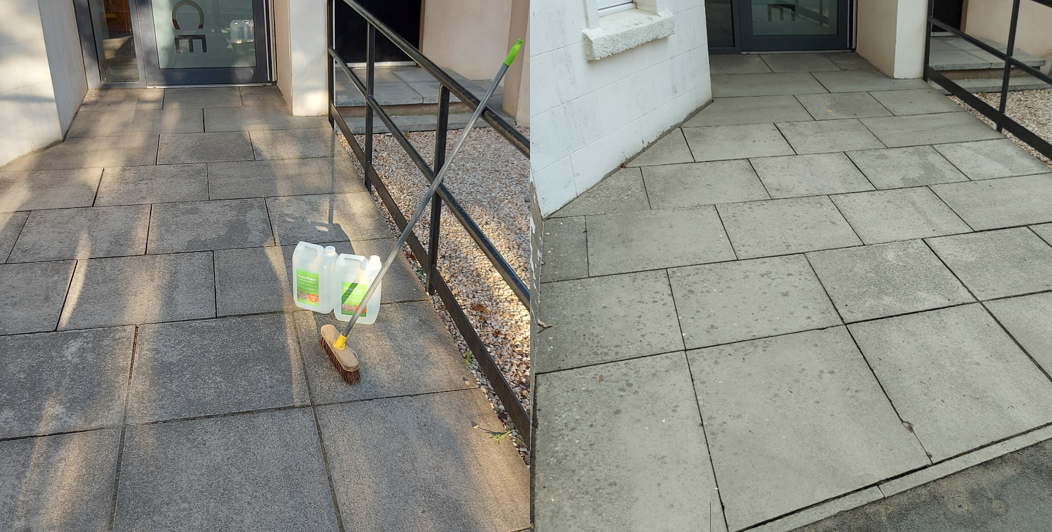 New video launched 'How To Clean Patio Slabs':
We hope this brief video guide will be helpful for how to clean patio slabs using our eco-friendly PatioKleen chemical:
Marine Algae Cleaner comes out well in trial on nearby slipway:
We recently enjoyed trialling the eco-friendly Marine Algae Cleaner on a slipway in the River Forth. You can see the square that we cleaned below after a few tides had gone over it – thanks very much for the image Mr John Spruce.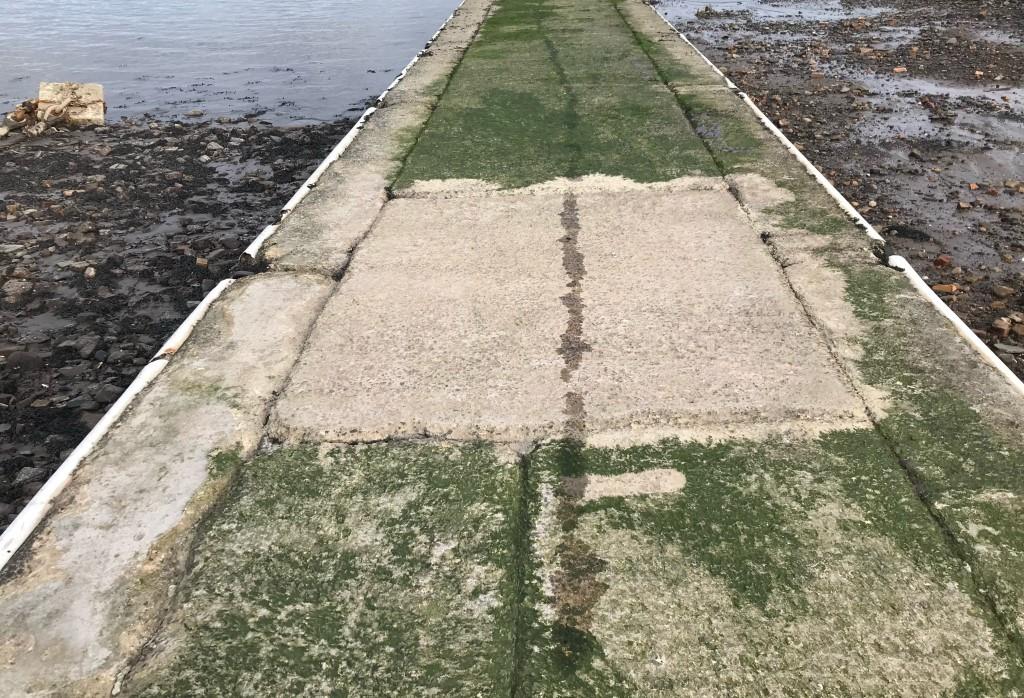 New video shows how to get the best from our concrete cleaner:
We launch RoofKleen roof tile cleaner as an eco-friendly alternative to sodium hypochlorite for roof-cleaning professionals..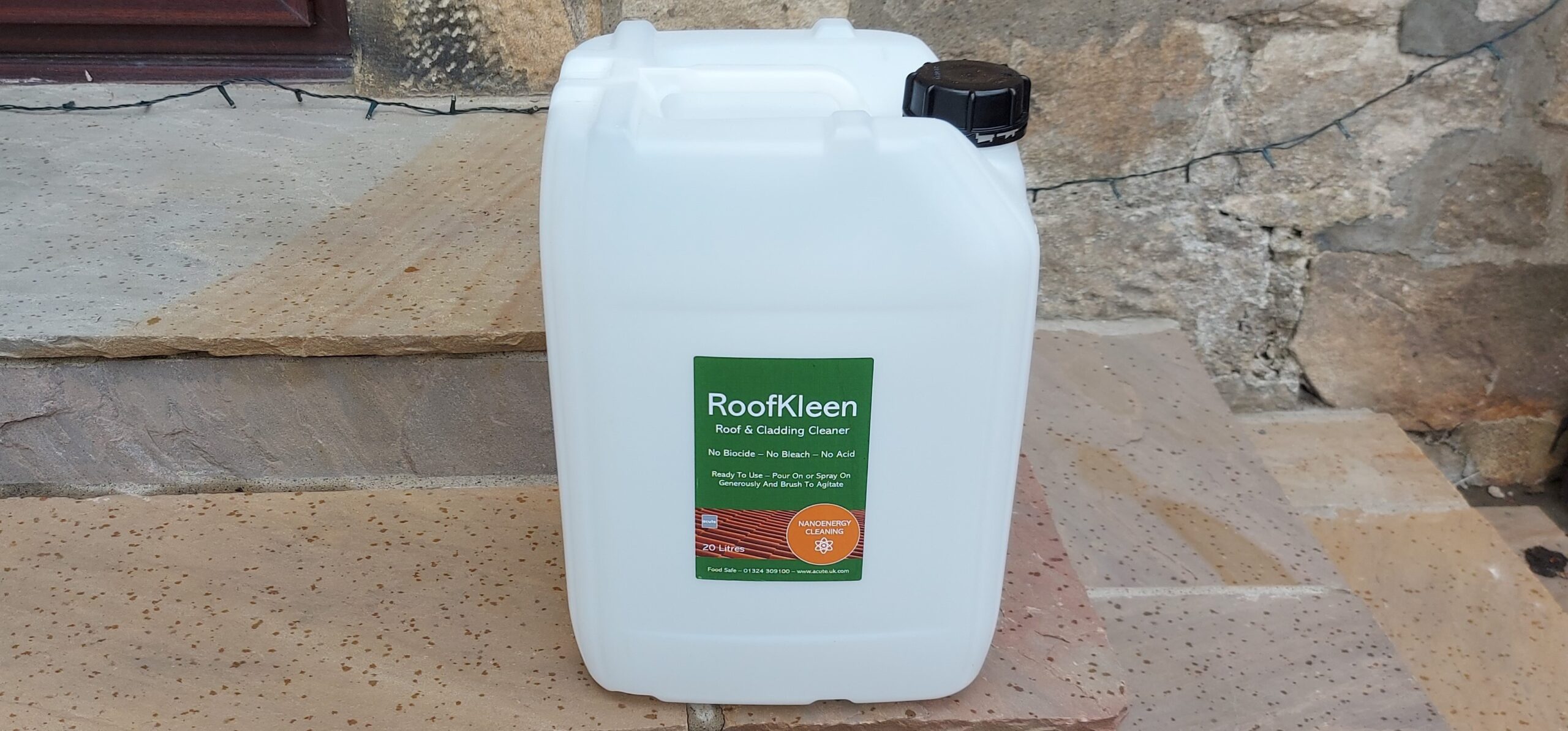 20 Litre StoneKleen and BuildKleen now launched!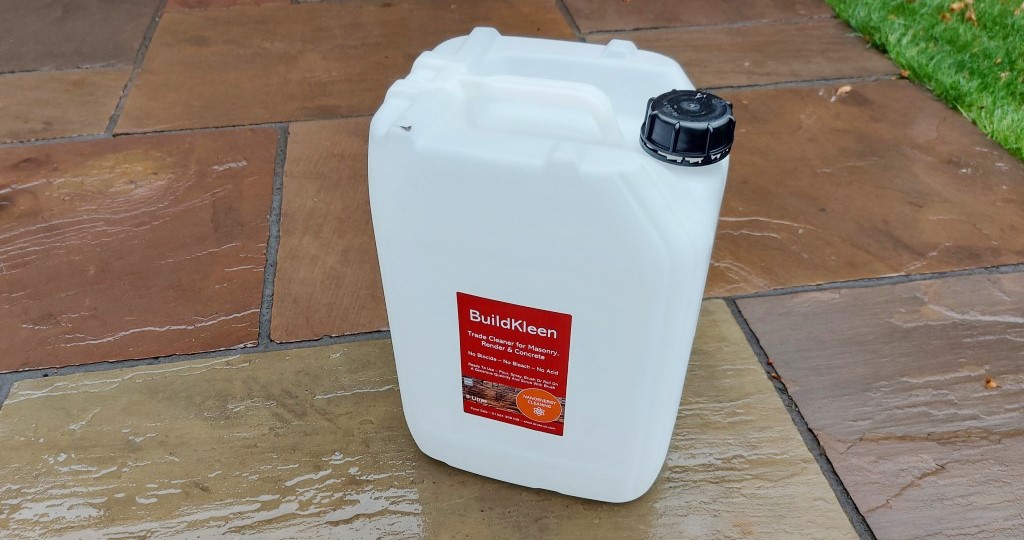 Our epic eco boat hull cleaner BoatKleen in its element..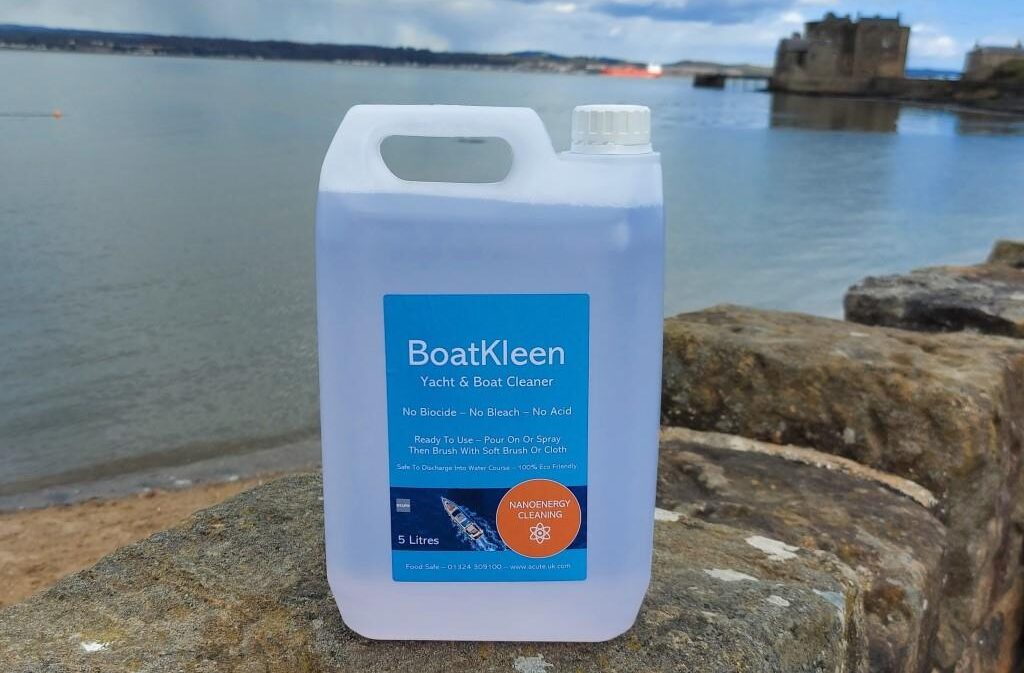 We launch TileKleen! Revolutionary Eco-Friendly Ceramic Tile Cleaner

Our Marine Algae Cleaner – In Lovely Harbour Setting in Fife!

March 2021 – Cleaning An Old Sandstone Wall To Remove Algae:
Using our BuildKleen chemical applied by low-pressure sprayer with a brush on a drill and a bit of elbow grease we are pleased with the results and are convinced you will be to!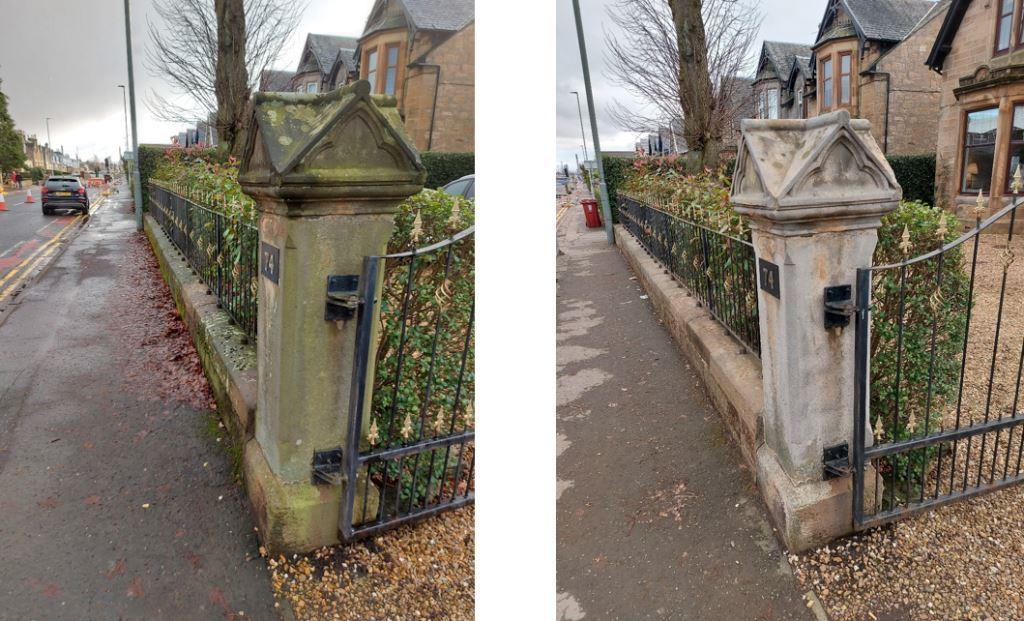 Testing BuildKleen on Natural Stone – How Water Reacts Afterwards:
We were interested that the treatment of reasonably new Indian sandstone slabs was very effective at removing the algae buildup and then has kept strikingly clean for 3 months now – also water soaks in or evaporates very differently on the area that was treated.