Our PatioKleen chemical is a great resin driveway cleaner that comes as a ready-to-use solution in 5 litre bottles; it is an aqueous cleaning solution containing no acids, biocides, bleach, or caustic alkalis. Resin driveways are renowned for their durable wearing surface when compared to monoblocks or natural stone but will still need cleaning at times to remove algae and dirt.
PatioKleen is an eco-friendly cleaner with high performance cleaning of algae, dirt, and stains. It is entirely safe for humans, pets, and aquatic environments and will not kill plants or lawns in run off either so you can be confident while you clean!
How Does It Work?
Chemicals for resin driveways cleaner duties need to penetrate through dirt and algae and in our case we use tiny nano-energy packages within the detergent that means the chemical is highly effective and yet odourless, non-hazardous and non-toxic; it is even certified as food-safe by the Campden BRI laboratory.
PatioKleen works by breaking the surface tension that bonds the dirt to the resin bound driveway so that a clean surface is obtained and is also proven to keep the driveway free of algae for longer.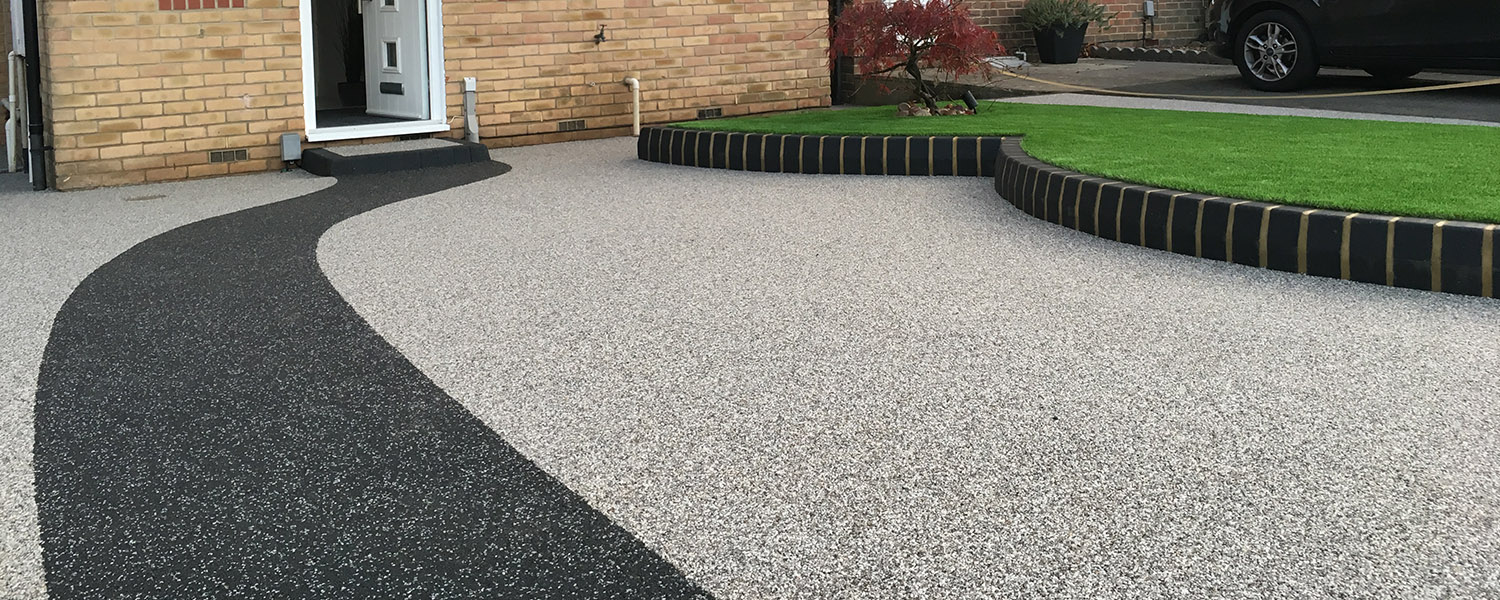 Most resin driveway cleaner products do contain biocides to kill the green growth which are harmful to aquatic life in ponds and streams but not PatioKleen or indeed any or our other cleaners like BuildKleen or DeckKleen. These revolutionary chemicals are safe, odourless, and stable without the operator even needing PPE items while in the process of applying.
How To Apply
Brush off any loose leaves and debris and apply the PatioKleen driveway cleaner generously in a manageable area at a time and puddle it, coverage is usually about 12 square metres per 5 litre bottle. Brush it in vigorously to the resin drive to assist the cleaning – using a pressure washer if available to assist removing loose dirt, lichen, and stains. We have a short video to show the process for application which is shown below.
Local authorities are glad to learn of steps taken to lower any chemical risks for driveway cleaning and this can be useful in winning business for contractors.
PatioKleen 5 Litre – £20.00 + VAT Each – Buy Now On PayPal – Accepts Credit + Debit Cards
Please contact us to discuss your needs further or to request SDS sheets at:
Acute Build Clean | 74 Bo'ness Road | Grangemouth | FK3 9BL
London Office | 47 Gee Street | Clerkenwell | London | EC1V 3RS