Available as a concentrate or ready-to-use UPVC cleaner for fascia and soffits. RoofKleen is a choice of detergent that reduces risk and offers a lasting clean.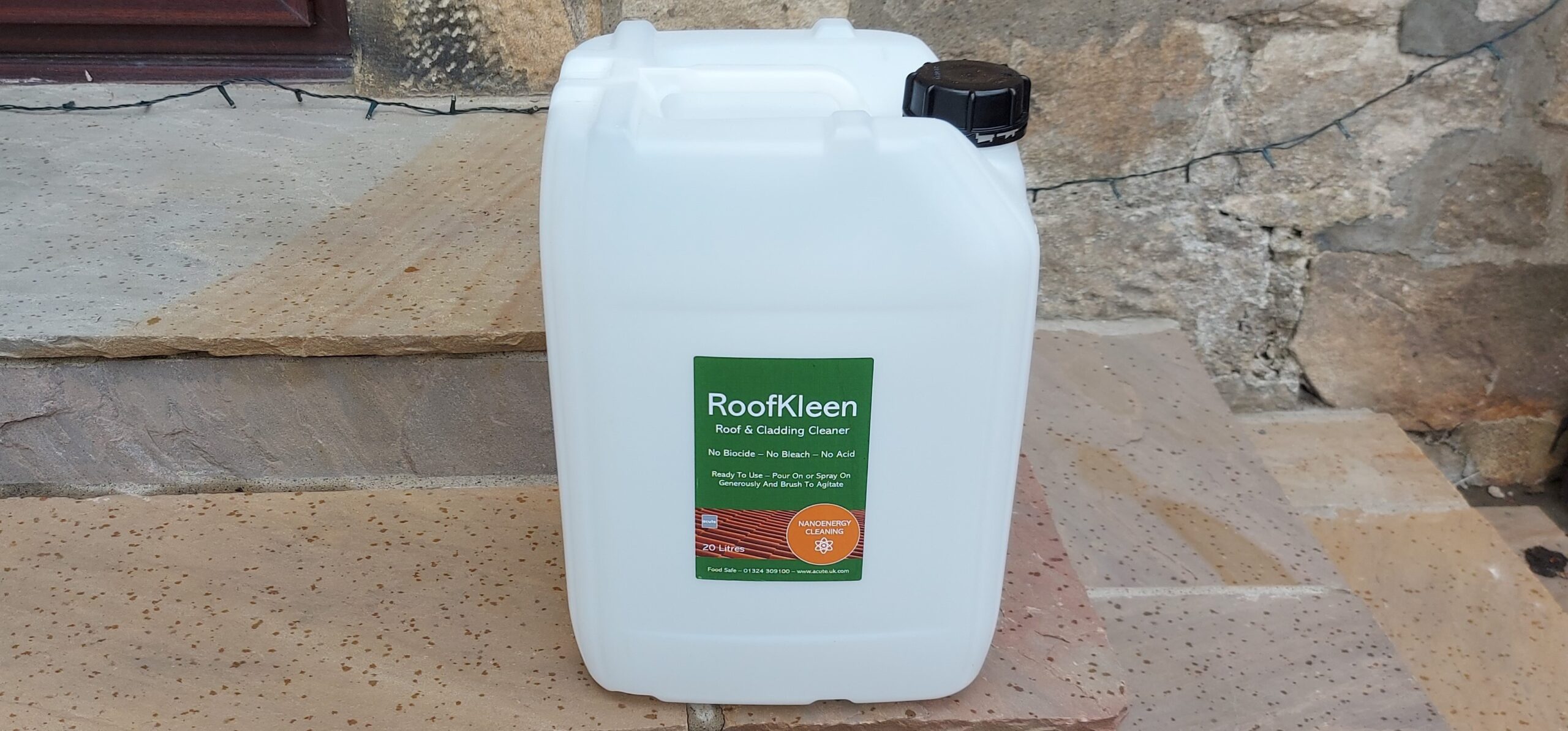 Innovative nano-technology formulation in a product that is made in the UK means this cleaner is safe for pets, humans, plastic surfaces, and in drains, ponds, and water courses.
This product has nano energy particles that penetrate grime, dirt, and algae build-up and break the surface tension bonding soiling to the plastic. This therefore dislodges and loosens the soiling so that it is easily wiped and rinsed off instead of killing algae as biocides do.
Extraordinarily safe to use, the all-natural ingredients of this product are in a pH-neutral solution with water and have a dislodging function to clean the uPVC frames, cladding, or signs.

Please apply a generous amount to heavily soiled surfaces like conservatory roofs or gable ends agitate and scrub well with a brush and then rinse off with a garden hose or pressure washer. The runoff is harmless (indeed it is food-safe) even if you accidentally drip on passers-by!
Do not dilute the ready-to-use RoofKleen unless for light soiling or some maintenance cleaning. With the concentrate UPVC cleaner version that comes in 10-litre jerrycans we suggest a dilution of 1 part concentrate with 10 parts water.
Acute Build Clean | 74 Bo'ness Road | Grangemouth | FK3 9BL
Tel: 01324 309100 | Email: info@acute.uk.com