Cleaning Chemicals Safe For Use Near A Watercourse
Our all-natural detergent cleaner chemicals are supplied as ready-to-use aqueous cleaning solution and are highly effective cleaner chemicals that are safe for use near or in a water course or any aquatic environment.
The BoatKleen, BuildKleen, StoneKleen, RenderKleen and Marine Algae Cleaner products contain no acids, alkalis, biocides, bleach, or disinfectants and are both pH neutral and certified as food safe.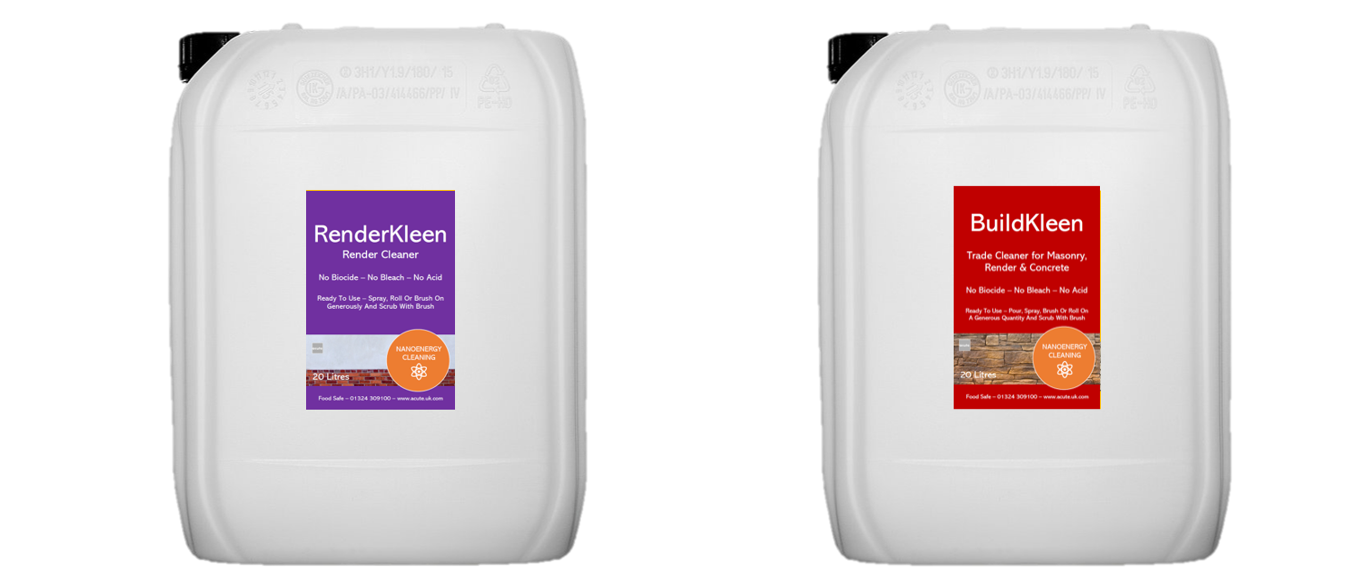 As well as being ideal for cleaning of outside paint work, cladding, concrete, pontoons, slipways, and natural stone surfaces, bridges, painted cast iron railings and so on, the chemicals have very little or no odour and users or staff do not need to wear any PPE items.
Any statues, walls, pontoons or infrastructure in docks, yacht clubs, city centres or near rivers can be cleaned successfully with BuildKleen without any worries about biocides getting into the water or needing an environmental discharge licence from Environment Agency, Natural Resources Wales or SEPA.
These astonishingly safe, stable, and effective chemicals are neither harsh nor caustic and yet use advanced formulation to deliver a substance that gets underneath soiling, dirt and algae to dislodge it by breaking the surface tension holding it in place.

It is important to agitate the surface once you have sprayed or poured the solution on to it as this is essential in setting off the process of breaking surface tension to generate a super clean surface that will also tend to resist being re-infested with algae etc for longer.
Download an SDS Datasheet here to see more technical details.
See details of water pollution guidelines on GOV.UK here.
Please see our video of how to clean a slipway with our marine-safe cleaning chemicals below: 
Would you like to try a sample out or discuss your needs further? Please do contact us at the below address and we will be pleased to assist. You may also need professional application cleaning equipment, pole fed brushes, pumps or pressure washers – check out ours here.
Check out our unique range of eco friendly cladding and fascia cleaning chemicals on the website and contact us for more details or to discuss your cleaning challenges at:
Acute Build Clean | 74 Bo'ness Road | Grangemouth | FK3 9BL
London Office | Design Hub Clerkenwell | 47 Gee Street | London | EC1V 3RS