---
BoatKleen is the perfect bilge cleaner that works in an eco-friendly way that powerfully and quickly cuts through oil, muck, and sludge to clean out the often-smelly bilges while being safe to dispose of in a water course.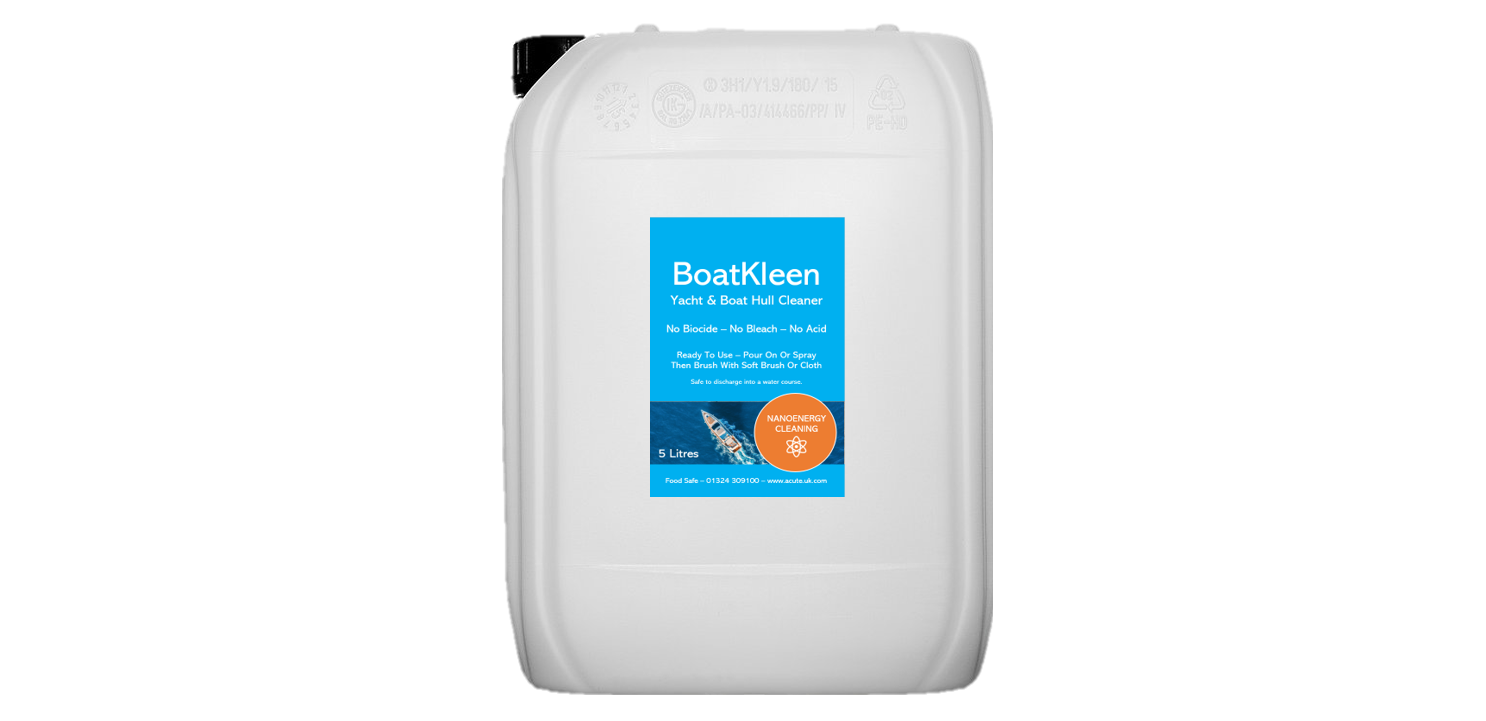 An all-natural detergent product that is food safe and odourless, this bilge cleaner chemical has applications around your vessel as an engine room cleaner, hull and decks cleaning, and is ideal for cleaning slipways.
Simply slosh on to the harbour steps or slipways, scrub in with a stiff brush and either rinse off with a hose or leave the tide to do the rinsing for you as the product is safe in any aquatic environment.
Use this pH neutral bilge cleaner that contains no acids or biocides on a manageable area like about 1 square metre at a time, apply generously from bucket or a sprayer, scrub with a brush and then flush off with cold water.

BoatKleen can be purchased as ready-to-use strength product in 5 or 20 litre jerrycans. If you need a quantity of concentrate, then please phone us or email us: info@acute.uk.com
This product works by the actions of nanoenergy particles that penetrate deeply underneath soiling and loosen off the algae and muck making it easy – but more importantly safe – to clean in or near marine environments.

The product works to DISLODGE muck whereas most products are designed to KILL algae. This is the secret of the bilge cleaner's remarkable safety standards.
Download the SDS sheet on this link.
---