Pet Friendly Patio Cleaner
When you clean your patio, path or driveway you need a pet friendly patio cleaner to make sure that pets and lawns are safe and when this is the case you need look no further than our pH neutral and certified food-safe PatioKleen chemical.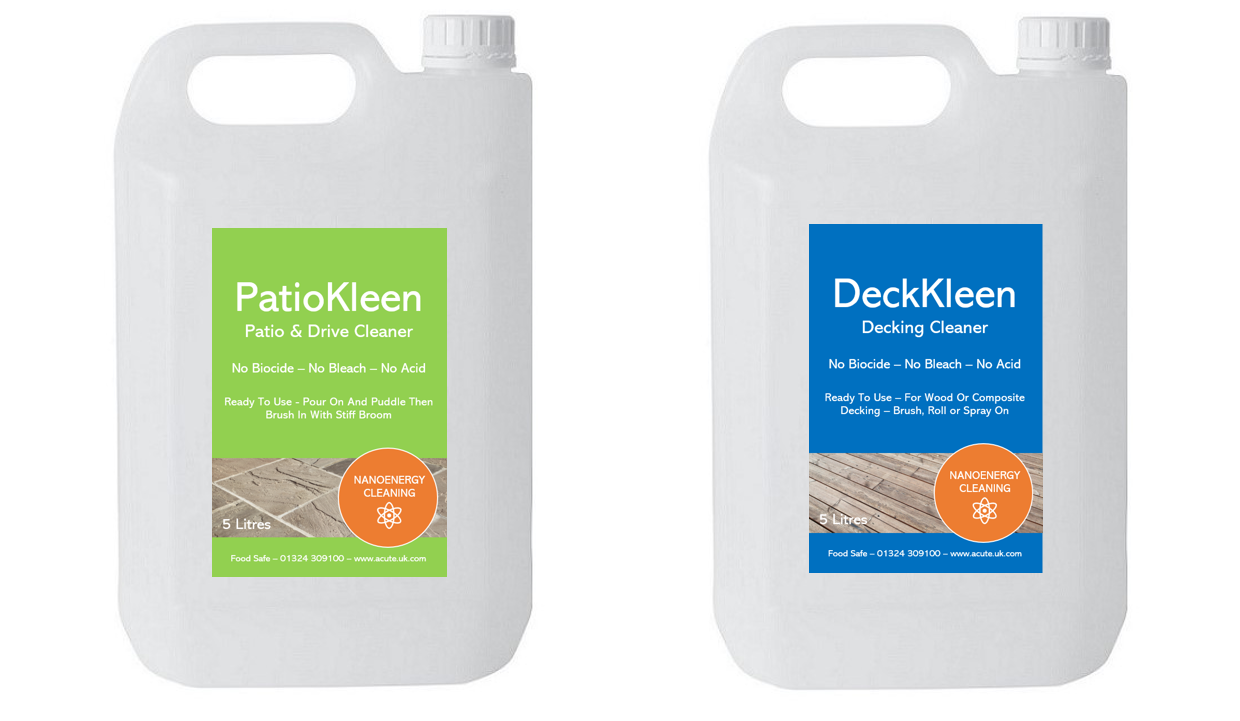 Our revolutionary and eco-friendly concrete and natural stone surface cleaner is one of the most remarkable on the market and safely dislodges algae and dirt with no risk to you or to pets – it is actually a certified food-safe detergent tested by Campden BRI organisation.
How Does It Work?
The PatioKleen pet-friendly chemical is an effective aqueous cleaner solution for patios, paths and driveways that works by a different process to most cleaning chemicals with nano energy packages which penetrate and break surface tension to loosen algae and dirt in a very safe way.
Certified by Camden BRI as food safe.
Non-toxic and non-hazardous, no caustic acids.
Safe for aquatic environments.
Contains no biocides.
Contains no bleach or sodium hypochlorite.
Slows regrowth of algae due to cleaned surface.
Users need no PPE items.
Made in the UK.

How To Apply It..
PatioKleen is supplied at ready to use dilution in 5 litre containers or 20 litre jerrycans. After application please agitate the cleaner with a stiff brush and leave for at least half an hour before rinsing off. We have a video showing this here:
Use of a power washer on low pressure setting or a garden hose is helpful to remove the loosened dirt and application can be by a spray can or watering can, paint brush or poured on generously.
Contact us to discuss your needs further or to request SDS sheets at:
Acute Build Clean | 74 Bo'ness Road | Grangemouth | FK3 9BL
London Office | 47 Gee Street | Clerkenwell | London | EC1V 3RS