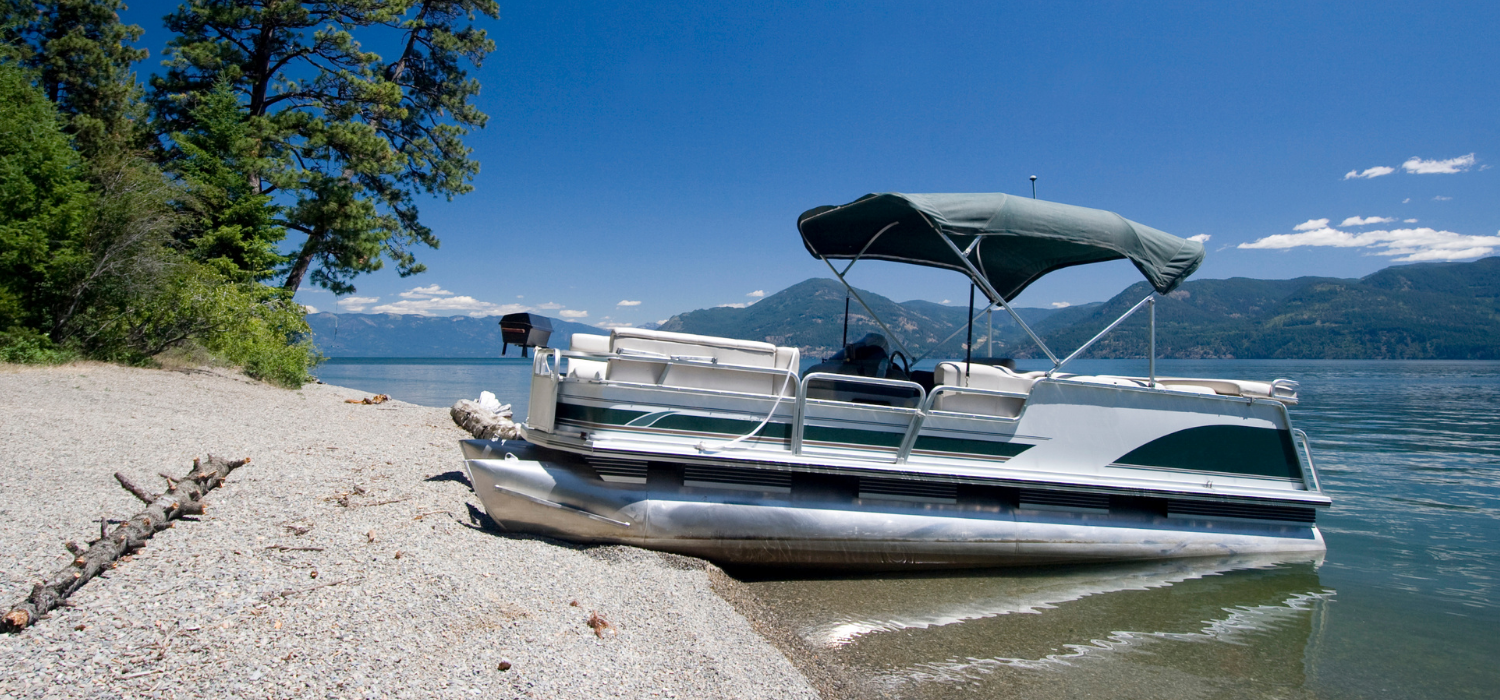 An excellent value for money and environmentally friendly anti-fouling pontoon boat cleaner product that is ideal for cleaning all electric pontoon boats, yachts, and other boats. The ideal safe and effective engine room cleaner and for sails, canvas, and deck cleaning.
Reduce cleaning effort and entirely avoid using marine pollutants with BoatKleen, the nano-tech boat hull cleaner that is food safe and even safe if discharged into a water course!
BoatKleen anti-fouling cleaner will lengthen the time needed between cleans of your boat hull simply by keeping it super-clean rather than by any killing process as with biocides.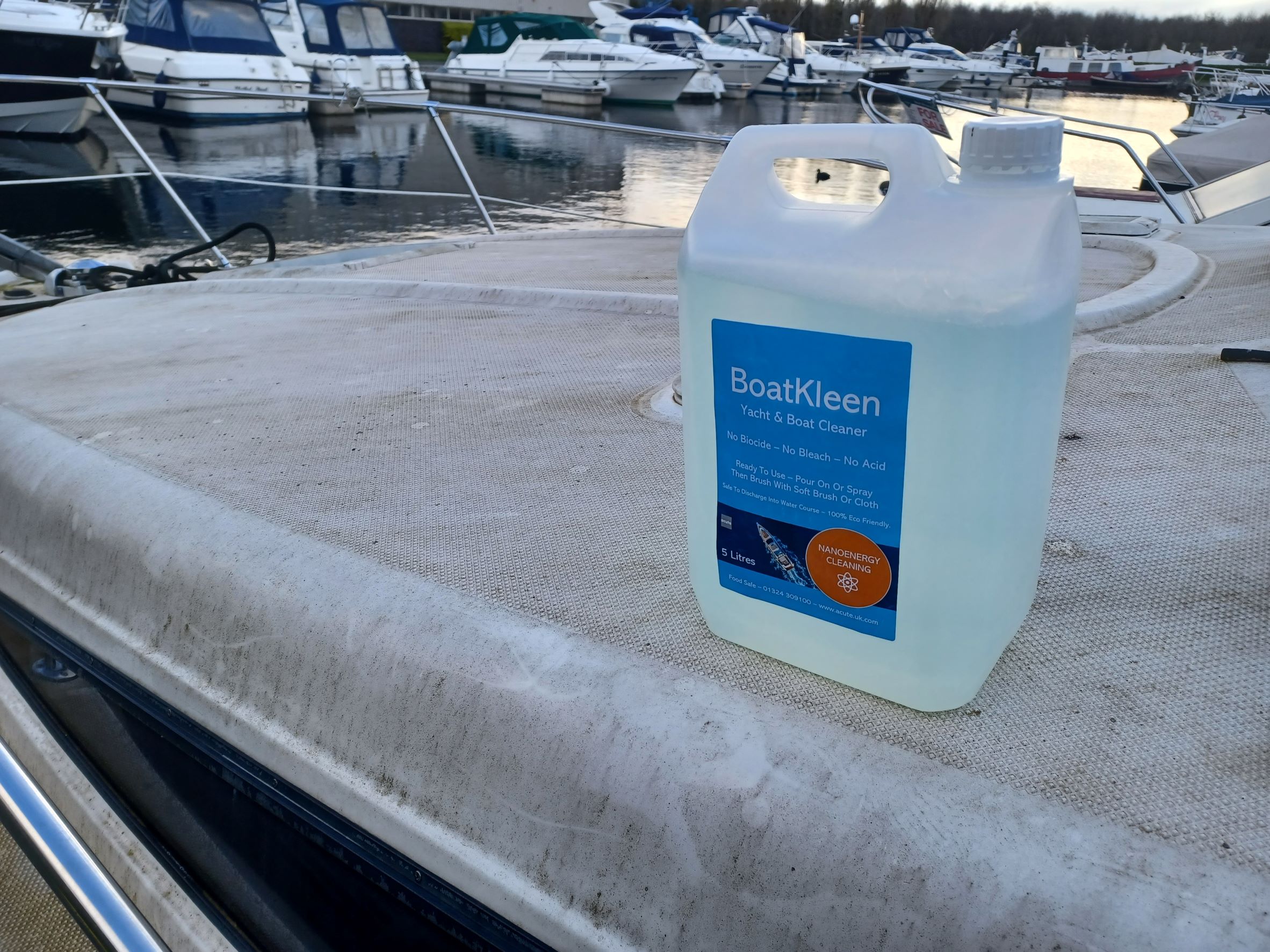 It works differently to most boat cleaners and contains no toxins, acids, alkalis, or biocides. BoatKleen is a pH-neutral chemical that penetrates deeply into grime, breaks the surface tension, and lifts off algae, stains, and dirt, it is available in 5 litres or 20 litres jerrycans as a ready-to-use strength cleaner.
The combination of nano-techology cleaning power and great eco-friendly credentials make BoatKleen perfect for all year-round use as a pontoon boat cleaner.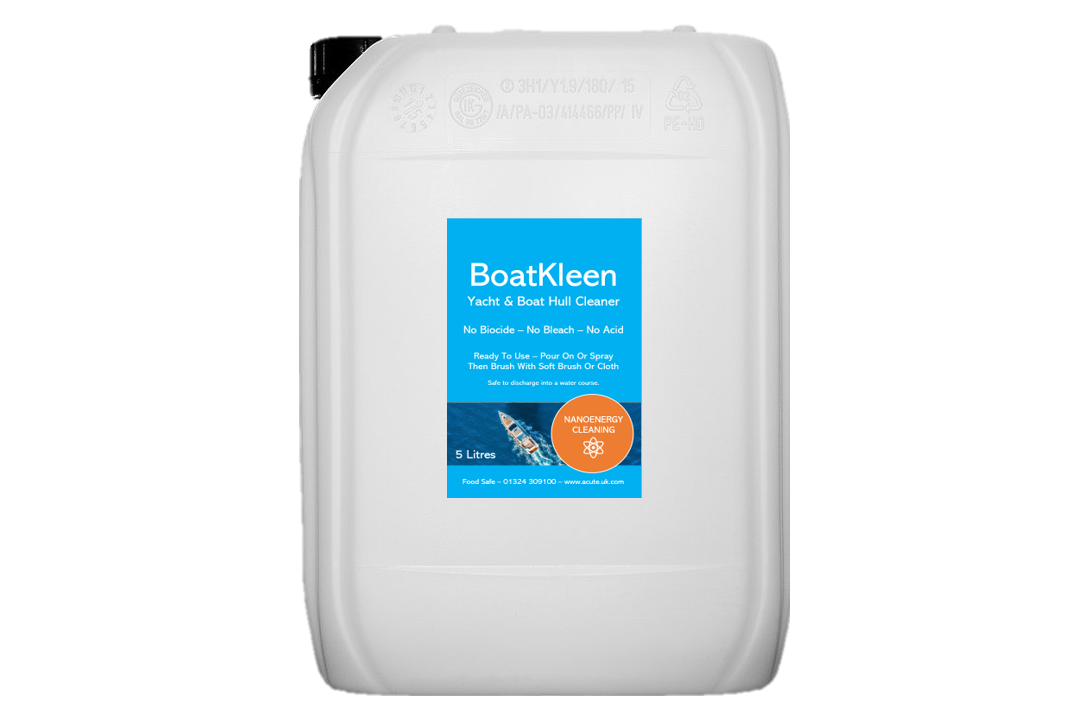 Spray or pour on and agitate/scrub with a brush and then rinse off the dislodged soiling and algae with a cold water hose or pressure washer if available.
Download the BoatKleen technical data sheet here.
Do not dilute the marine-safe cleaning chemical unless you are only dealing with very light soiling on your boat hull or slipway. Please contact us to discuss your needs further.
Acute Build Clean | 74 Bo'ness Road | Grangemouth | FK3 9BL