The combination of powerful non-biocide cleaner chemicals inhibits the regrowth of algae as well as cleaning and breaking down the bonds of seaweeds, algae and marine growth on surfaces throughout harbours, yacht clubs, slipways, marinas and foreshore areas.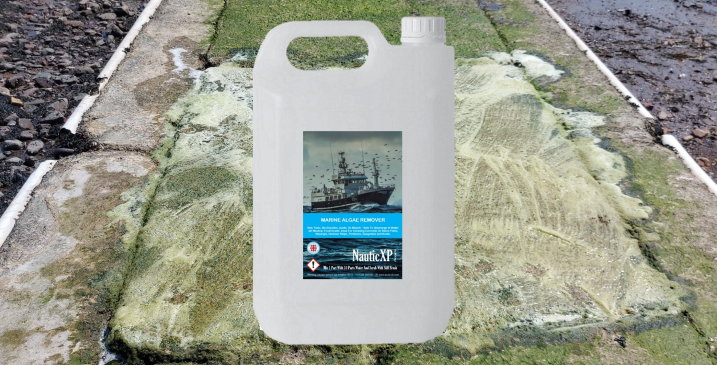 When used as directed does not need an Environment Agency environmental permit for a Water Discharge Activity issued under the Environmental Permitting Regulations. As the product is non-biocidal is adheres to HSE guidelines for chemicals that land up in the sea or may cause chemical burns.
Please see our video demonstration of how to clean a slipway or other harbourside infrastructure here:
Especially effective on concrete and stone surfaces the product is a powerful and eco-friendly solution to marine algae growth problem areas. You can access useful guidance from GOV.UK on slipways cleaning chemical use.

Please contact us to discuss your needs further at:
Acute Build Clean | 74 Bo'ness Road | Grangemouth | Scotland | FK3 9BL