---
BuildKleen is our eco-friendly pavement cleaner chemical London that is a great move forward in cleaning concrete surfaces in streets, railway stations and parks around London. It combines outstanding safety with great cleaning performance to dislodge algae, dirt and stains and is proven to leave a surface that resists algae regrowth and great lowers risk.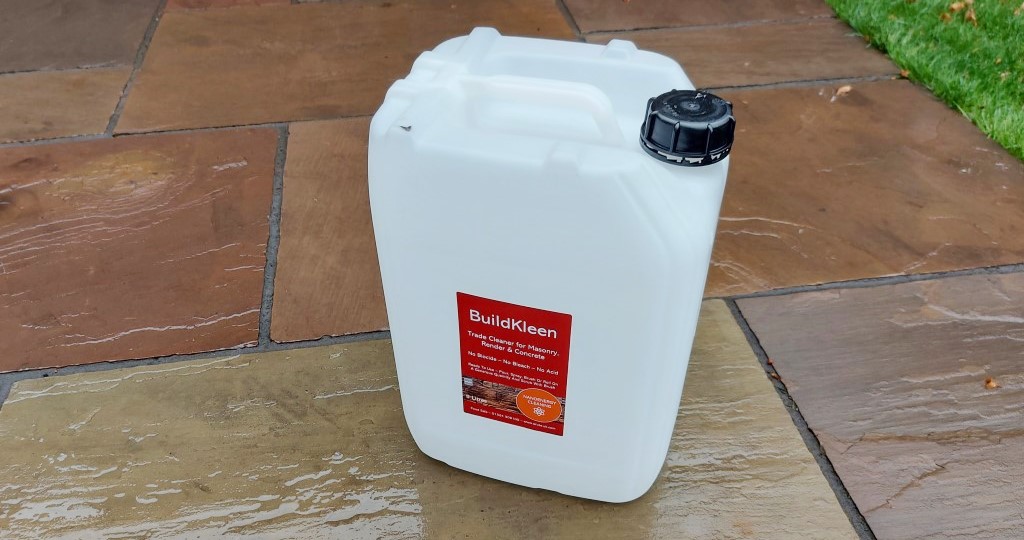 Safe For Public Walkways
The remarkable safety of this product makes it very reassuring if it is used on pavements, Underground or light railway station platforms; this is a Camden BRI certified food-grade pavement cleaner chemical at ready-to-use dilution in 5 litre and 20 litre jerrycans. We offer secure and easy online purchase and quick delivery all over London and the UK.

It works by an innovative process where nano energy particles in the agent get underneath the soiling, dirt, and algae to lift it off for transport away; it contains no acids, no bleach, and no biocides at all. This is very different and a considerable improvement on biocide-based cleaners – which form the bulk of the exterior pavement cleaners on the market – as these are killing the algae or green growth.
These other chemicals carry hazard warnings and pictograms and are harmful to the environment and sometimes to users whereas with BuildKleen it is entirely harmless and made from all natural ingredients so offering great safety to workers and bystanders.

There is no risk to pets or lawns and plant life with this cleaner which contrasts with most competitors and it takes only a short time to penetrate through dirt and transform the appearance making it one of the best cleaners around for pavements and paths.
How To Apply
Please brush or blow off any loose leaves, dust and debris and apply the cleaner generously in a manageable area at a time and puddle it, coverage is usually about 12 square metres per 5 litre bottle. Please see a video showing how to spray-apply and then brush this cleaner for best results above.
Brush the concrete and natural stone pavement cleaner in vigorously to assist the cleaning – using a pressure washer if available to assist removing loose dirt, lichen, and stains or just a normal low pressure hose.
Please contact us to discuss your needs further or to request SDS sheets at:
Acute Build Clean | 47 Gee Street | Clerkenwell | London | EC1V 3RS
---