Industrial Concrete Cleaner
Using our BuildKleen industrial concrete cleaner chemical on garage or warehouse floors or patios can make your day easier, faster, and safer as this remarkable detergent in aqueous cleaning solution tackles dirt, rust, and algae on concrete surfaces with gusto.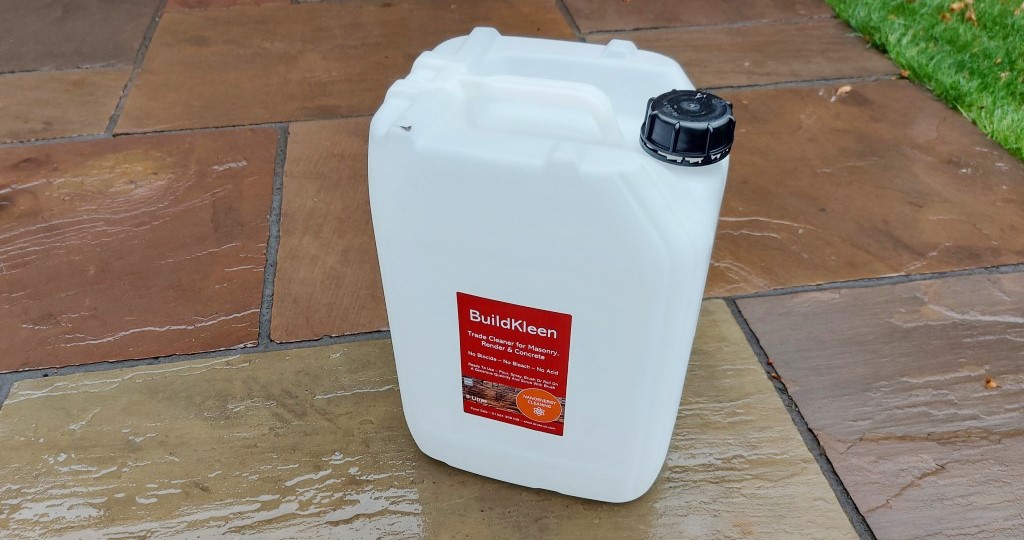 What Is The BuildKleen Chemical?
A breakthrough in formulation of detergent manufacture has led to this remarkable industrial concrete cleaner chemical which uses nano-energy packages for deep penetration to get underneath and loosen off soiling, rubber tyre marks and dirt for removal and a bright, clean concrete surface. This product is ideal for use with commercial floor scrubber machines.
Research has shown that the cleaner a surface is, the less that dirt will grip to it afterwards; this means that using this industrial concrete cleaner chemical not only provides a great remover of dirt but acts as a preventer of re-soiling afterwards as well.
Its good to know in times of disruption that BuildKleen is a UK-invented and UK-manufactured product that is eco-friendly with food-safe credentials and that the run-off is safe in drains and even in a water course.
How Is It Used?
To go about cleaning concrete with BuildKleen a user needs no PPE items although it can make sense to wear gloves if in prolonged contact. We suggest the following simple process for cleaning:
Brush any leaves, loose dirt, and excess dust away, there is no point wasting chemical until it can get into contact with the tough stuff to remove that is sticking to the substrate. If it is a hot day, it is a good idea to wet the concrete a little first.
Apply generously by puddling the cleaner, it is diluted as ready-to-use in the jerrycan. BuildKleen can be sprayed, brushed, or rolled on, if sprayed then please apply several coats methodically.
Agitate the cleaner with a broom or brush on the surface and aid the penetration with a good scrub, you should start to see the soiling in a light foam – algae will make it green for example.
Wait for about 15 minutes and then rinse off the cleaner either with a garden hose, buckets of water or a pressure washer if you have one.
You can see a video demonstration below of how to use BuildKleen industrial concrete cleaner.
What Does It Cost And How Do I Order?
For professional use it makes financial sense to purchase this ready-to-use concrete cleaner in 20 litre jerrycans – the cost for this is £70.00 + VAT + carriage and it can purchased online here: