BuildKleen pebble dash cleaner is a safe, stable and powerful ready-to-use cleaner for harling, render and roughcast that removes dirt, stains, and algae on buildings, landscape maintenance and building sites to remove excess mortar, dirt and stains.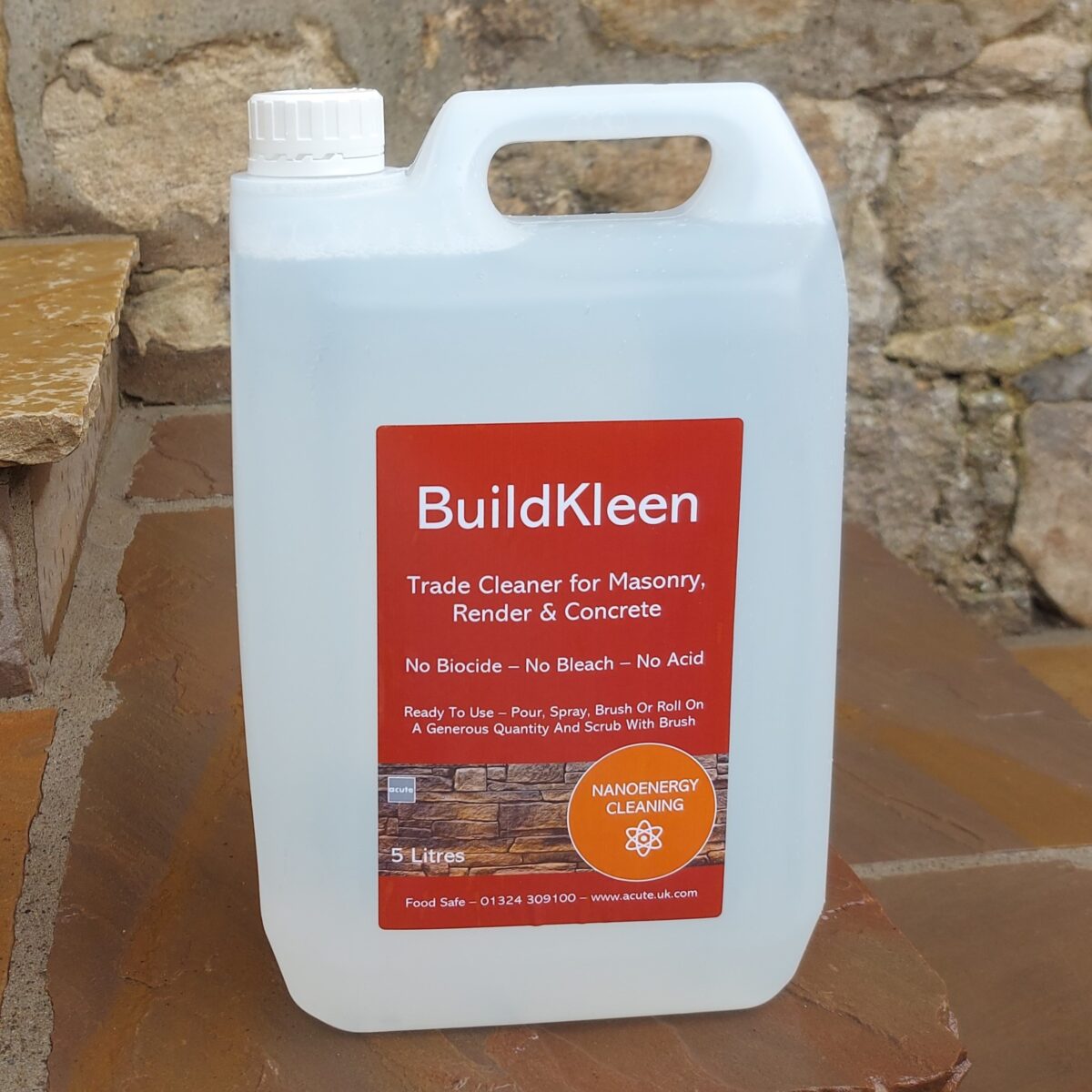 How Does Our Pebble Dash Cleaner Work?
There is increasing demand for environmentally friendly cleaning chemicals in the construction and maintenance markets that are also safe to use. Try BuildKleen and you will not be disappointed with this innovative cleaner that uses no acids, alkalis, biocides, or bleach.
It works by using nano-size energy packages that penetrate and get underneath the dirt and algae. They do this by breaking the surface tension that holds dirt embedded on a substrate.
Non-corrosive, non-acidic, non-toxic, and non-hazardous, this product is even certified as food safe, and is also safe to use near a water course.
BuildKleen 5 Litre – £20.00 + VAT Each – Buy Now On PayPal – Accepts Credit + Debit Cards
Use of a pressure washer at low-pressure or garden hose is helpful to assist the cleaning action of the agent and remove loosened dirt. Apply the pebble dash cleaner by pouring, with a brush, or from a low-pressure sprayer or roller, saturate the surface well and then agitate with a stiff brush.
Spraying works well and the cleaning process will benefit from several coats, ideally wait half an hour to an hour before rinsing off the dirt.
To discuss your needs please contact us at:
Acute Build Clean | 74 Bo'ness Road | Grangemouth | FK3 9BL