Our softwash trolley enables you to complete more work in a day by utilising a high-quality lithium battery for 50% less battery weight and fast charging via digital charger that means you are independent of external power sources for up to 12 hours – a true portable softwash system.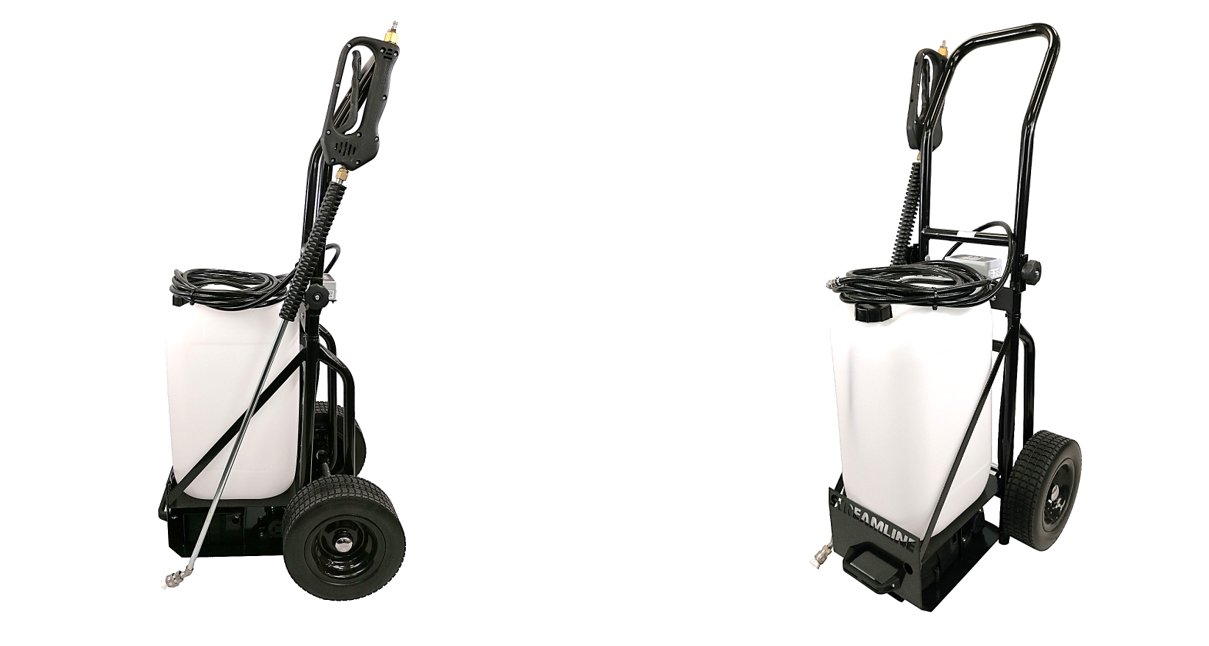 The robust folding powder-coated handle and frame of the trolley means it is easy to store while being transported and we offer a 50-litre version as well – the pump's flow rate is around 3.8 litres per minute and the system comes with a short hose and application wand. The digital pump controller built into our softwash trolley gives you better control over flow-rates and up to the minute information on battery charge status.
The trolley costs £1050.00 + £11.00 carriage + VAT – you can buy it online by clicking the link on the button below:
Having Viton seals in the chemical resistant pump means that the softwash trolley can be used with several popular biocide chemicals like SmartSeal, AlgoClear or with sodium hypochlorite solution as used with some applications of render or cladding cleaning reliably with this trolley.
A more up-to-date solution however is to use our eco-friendly aqueous cleaning solution called RenderKleen or BuildKleen. This is an entirely environmentally friendly and odourless detergent cleaner that uses advanced formulation to break the bonds of algae and dirt to dislodge and remove the soiling rather than killing it.
This unique breakthrough British-made product comes at ready-to-use strength in 20 litre jerrycans and is both food-safe and with harmless run off in drains or a water course.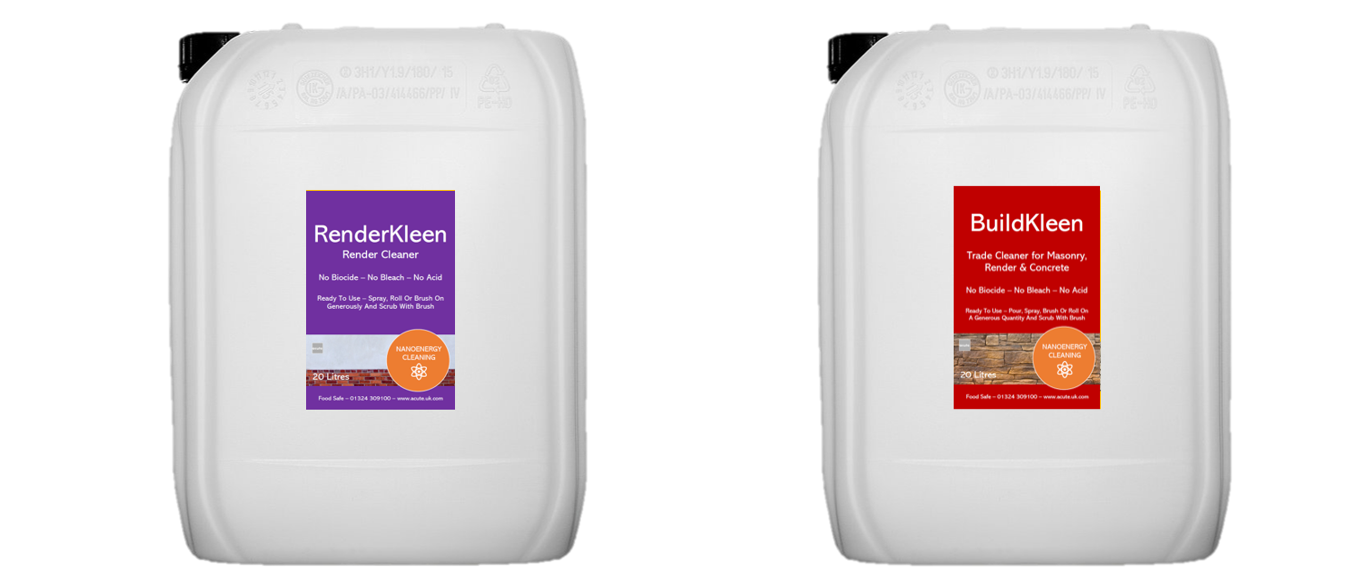 You can download an SDS datasheet on BuildKleen here.
Buy our cutting-edge eco-friendly outside cleaning chemicals online here. Operators and staff need no PPE .
You can combine the trolley with a professional quality 22 foot carbon fibre water fed pole with a stiff brush and this gives you the complete AcuteClean application kit package for our eco-friendly render and cladding cleaning chemicals.
We offer this complete building washing kit with either a lithium battery-powered 25 litre trolley or 120 litre Honda engine petrol driven trolley system.
You can see the items of this complete kit below: